Get Along! Refuel is a place where youth can 'Refuel' with positive influences, learn what faith in Jesus means and it's relevance to us in today's world. We hope to create a space where youth can have fun, begin to make informed life choices and develop strong character in a culture that can often make this a huge challenge. We run a wide range of activities, outings and studies for a range of ages for youth aged from year 7 through to year 12.  
Themed Nights
Our classic wide games, messy games and other themed nights not yet seen will be back this year but with a new spin. Instead of combining these nights with studies our themed nights will see a full night of games and activities followed by a short 5 minute testimony or story from one of our very own leaders or YOUTH! It will be a great opportunity to invite along friends so be sure to extend some invites to school friends and neighbours!
Connect Groups
Starting off this year we'll be kicking off year and gender based groups running every 2nd Friday. These groups seek to create a space where youth can develop uplifting friendships with peers their own age and leaders. This times will include games, food, provide encouragement and support and teach the word of God and it's relevance to today.
Unify
Once a term we will be heading along to regional events where youth groups from all over the outer eastern suburbs will join together for a large scale event varying from guest speakers, games, and music to outreach events helping out in our community.
Youth Service & Sunday Social
Once every two months we as youth host the morning Sunday service followed by gathering together for lunch and an afternoon outing to a leaders house or elsewhere. This is a great opportunity to be involved in music, announcements, drama and to experience community and grow encouraging relationships with peers.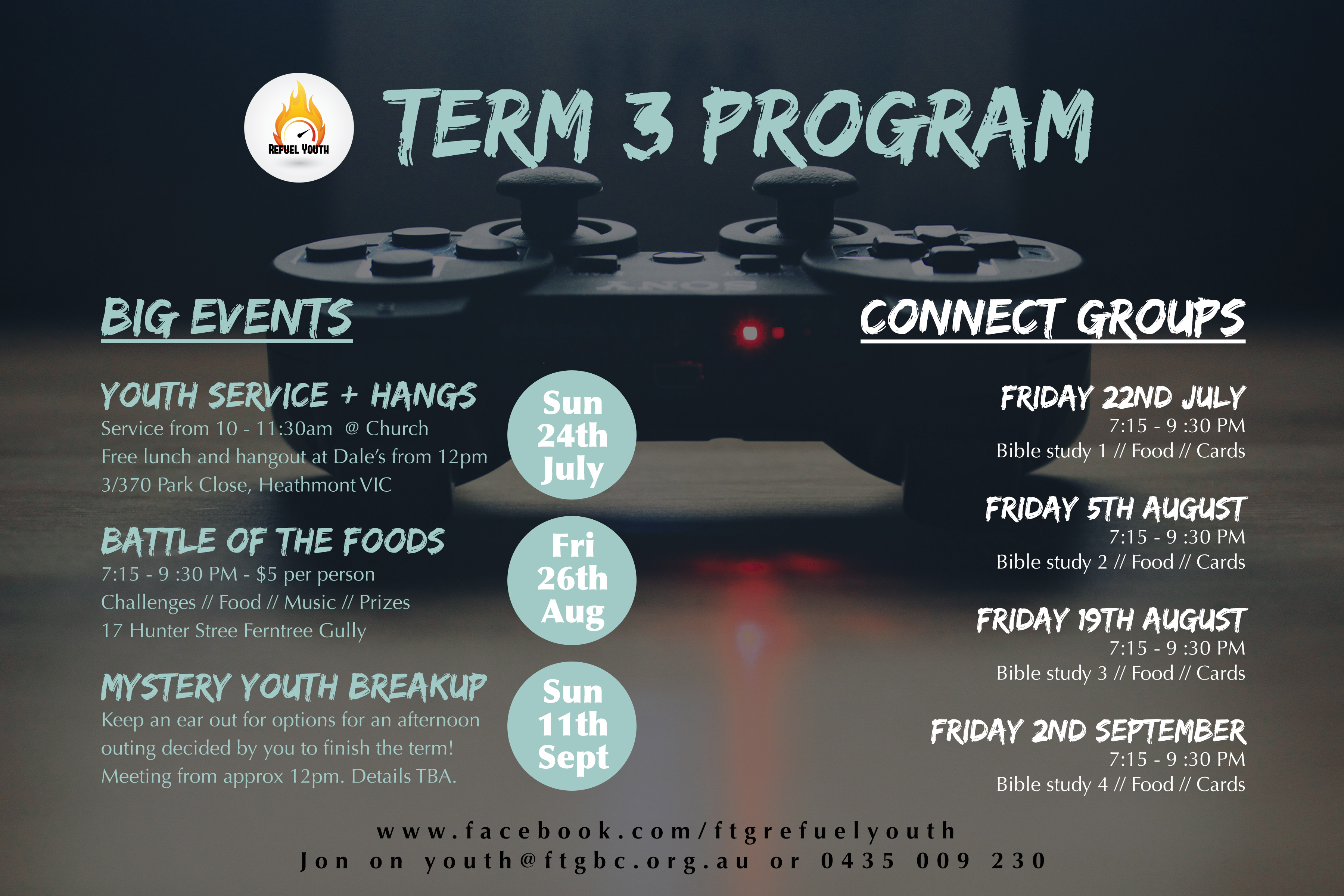 [custom-facebook-feed]
Signup for our Refuel Newsletter below for updates on activities and events.
For all other inquires please fill out the form below
[contact_form]